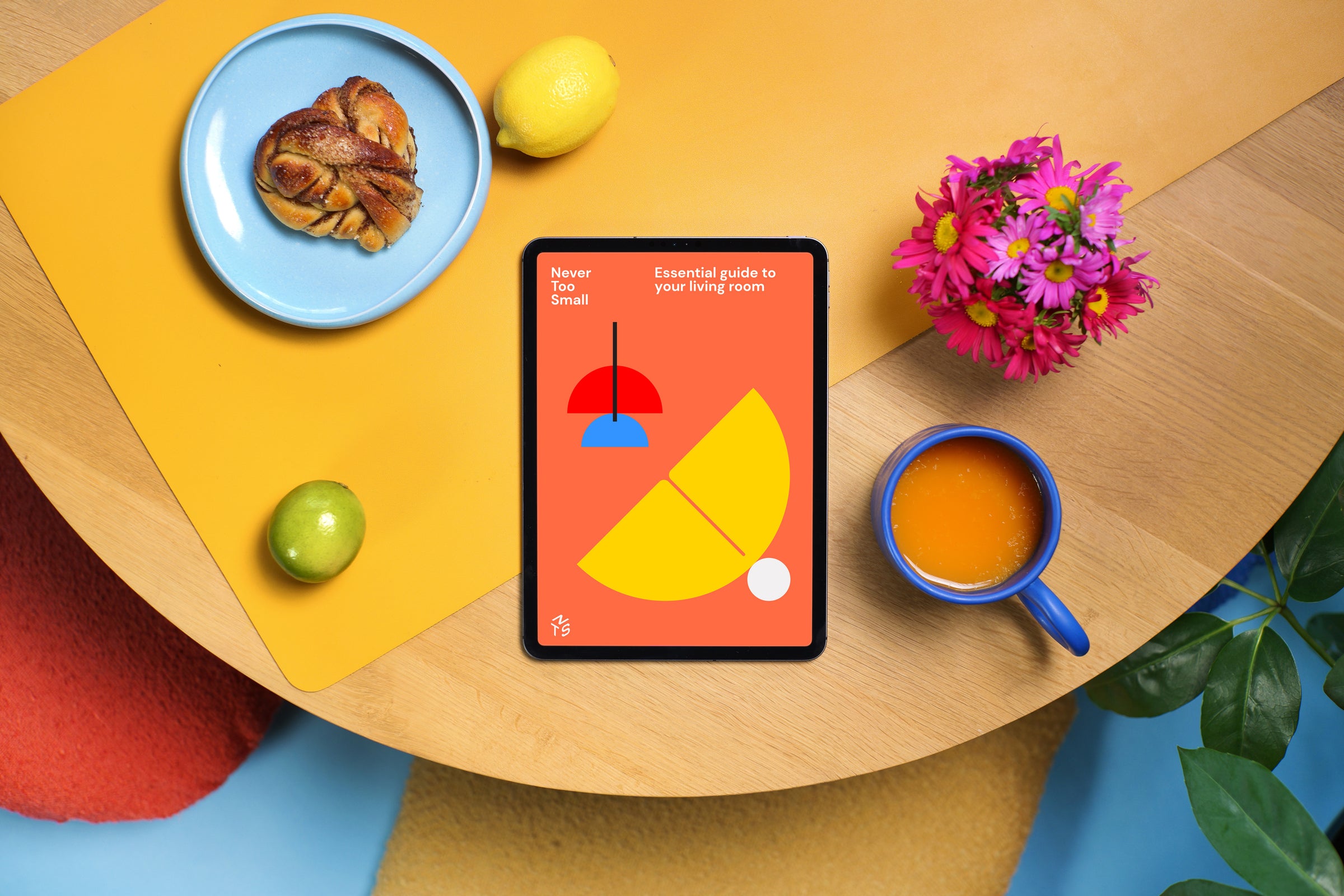 Say hello to our 100+ page
Essential Guide to your living room
Get the NTS look
Whether you're a renter or a homeowner, and whether you're in the middle of designing your home or simply looking to make some impactful improvements, this 100+ page guide contains all you need to transform your small living room into a space you will love to spend time in.
This is what we've learned making 120 eps of Never Too Small
We've answered your questions: how to start your project, finding your style, using multifunctional furniture, how to deal with awkward spaces. It's all here for you.
Get the bundle
Two's better than one. Get our Hardcover Book: Reimagining Small Space Living and the Essential Guide to Your Living Room now as a bundle (with an attractive price).